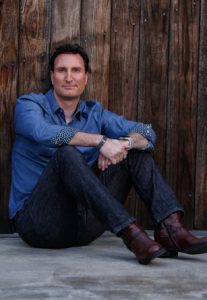 A performer since age five and professionally performing since the age of sixteen, music has always been in Jon Dowling's blood. A drummer, pianist and songwriter as well as Berklee College Graduate, Jon has toured, recorded and performed with the likes of Michel Camilo, Bruce Hornsby, Lanny Isis, Toto and many more artists. In addition Jon has been a teacher and master class educator during his career. Now focusing on his own band and original music (Jon Dowling & The Experience) Jon happily lives in Los Angeles working to make his own stamp within the industry and the Hot Adult Contemporary Music scene for many years to come.
Jon has been influenced by many musicians which taught him versatility in a broad range of styles, all of which have served Jon well over the course of his life. Jon has been called to do many types of sessions, but he is particularly known for his Pop/Rock mixed with Latin/Afro Cuban flair, most evident during his time performing with the Syotos Band, the main supporting band for Tito Puente for many years.

1. What first got you into music?
* It seems like I was born playing music straight out of the womb. From the time I was three, my parents took me to a John Denver concert and I was instantly hooked. I was singing and playing for as long as I can remember from the very onset. When I was six years old, we had a music appreciation day at school. Mr. Dijorie, our music education teacher played every instrument for demonstration purposes. When he pulled our a pair of drumsticks and played an open double stroke roll, I was hooked. I also played organ and piano at home as my mom played piano and read sheet music at home. My father was an adjunct member of the legendary folk band the Kingston Trio and a founding member of the Spidells, so music ran in my family inherently.
2. Who inspired you to make music?
* As a kid growing up in the 1980's, I was very blessed to grow up with a wide array of musical styles on the radio, from Pop/Rock, Jazz, Latin, Classical, Fusion, Top 40, etc. But I think the most influential bands and artists were legends such as: Bruce Hornsby & The Range, Phil Collins, Genesis, The Police, Sting, Chick Corea, Dave Weckl, Chicago, Tower of Power, Patrick O' Hearn, Huey Lewis & The News, Bob Seger, Tito Puente, Dire Straits, Michael W. Smith, M. Mister, Toto and many more.
3. How would you describe the music that you typically create?
* I get this question quite often actually. I always tell people if Bruce Hornsby & Phil Collins had a kid, I would be the end result. It's a struggle for me at times to answer this question, as my tastes and versatility of influences and performing go all over the map. I simply consider my music high quality versatile music with a deeper message through the lyrics, designed to make people think, feel, act and react on the state of their lives, what they want for themselves and how to rethink aspects of it. I also call is sophistopop, or sophisticated pop music.
4. What is your creative process like?
* It just depends on the song. Sometimes the lyrics come first, sometimes its the music. I could be walking somewhere and a chorus, or a line somewhere in the song will come to me and I just go with it. It's a simple and organic authentic process. Two key things I work with self awareness to keep in the forefront of my mind: What are you trying to say and just go with what you're given. A lot of times, artists get stuck with trying to force a formulaicness of writing. If they don't get the opening line or the hook written, it gets them into a writers block. Just write whatever comes, like a rough draft for a book report and whatever comes, comes. The rest can be filled in and edited as you go.
5. Who would you most like to collaborate with?
* I don't really collaborate per se. I like writing by myself. I've never found anyone that writes exactly the way I do with the same symbiotic process. But if I had to choose three people I'd love to have as guests artists on my music, it would be: John Degrazio, Bruce Hornsby, Phil Collins and Mark Knopfler of Dire Straits.
6. If you could go open a show for any artist who would it be?
* Bruce Hornsby, Phil Collins, Coldplay, Maroon Five, Michael W. Smith, Billy Joel.
7. What is one message you would give to your fans?
* Thank you for your support and loyalty and undying devotion. Keep sticking with me, as new music will emerge more and more. As we emerge out of the pandemic into the new world yet to be defined, a lot of things are going to change for the better. Quality music will reemerge and with it new opportunities, touring, outreach with you and truly the best is yet to come!
8. Which famous musicians do you admire?
* Bruce Hornsby, The Fixx, Chicago, Pat Metheny, Huey Lewis & The News, Richard Page, Toto. These are salient examples of true artists at the highest level that are truly devoted to their craft. They haven been touring for decades and making great music consistently. They have sacrificed everything for their music and their fans respectively, to include time away from their families, while achieving a balance of family life time as well. They truly have their priorities straight.
9. What is the best advice you've been given?
* Listen more than you talk, let the music speak to you, just like a conversation. Leave space and breathing room within the music and know the balance between playing strong phrases without overplaying. Don't ever do anything publicly that you couldn't tell your best friend about privately. Trust your instincts and listen to your intuition. If something that you played sounds right, then it probably is and vice versa. God gave you two ears and one mouth. Use wisdom and discernment when making an important decision.
10. What advice would you give to artist just starting out?
* Play with people much better than you, listen, learn and take their advice in action. Watch their habits and the consistency of them. Play a lot with as many people as you can. Learn from your mistakes, work on your weaknesses more than your strengths. Keep a good attitude and build up your peers. There's always enough work to go around for everyone. If you didn't get the gig, it wasn't meant for you and was ultimately for your own good and protection. Pray a lot. Seek wise counsel and always be observing. Keep your ears open.
11. If you could change anything about the industry, what would it be?
* Everything! I love music but absolutely hate the industry. The corruption has been so rampant and widespread, especially as it related to the labels and investor side of the equation. The money and control has been in the hands of too few, especially corrupt industry people that are promoting, less than ideal artists and talent, which leave true artists with depth and sincerity out in the cold. The whole of the industry needs to change and it inevitably will. People want quality and integrity and will respond with their wallets accordingly. It's all changing as we speak and it's been long overdue.
12. What's next for you?
* A move to Nashville that has been in the making for twenty five years. Buy private land, build my own studio, meet my future wife, start my family. Have my parents nearby, find the right church community, connect with industry family of the highest integrity, record my fifth record "Searching for Goldilox" with my original band family, along with some very special guest artists. Tour extensively, stretch the music as far as we can go. Serve our fans well, listen to them and give them our level best each and every time. Continue to take vocal, drum and piano lessons from the best in the business. Build a management and support team second to none, that are wholly committed to our cause of believing in me, as well as the quality and message of the music and rebuild the industry into something that will be great again, that actually sets up the true artist to win!